CTC Wirbex Ultra
The CTC Wirbex Ultra is a further development of the experienced CTC Wirbex boiler range.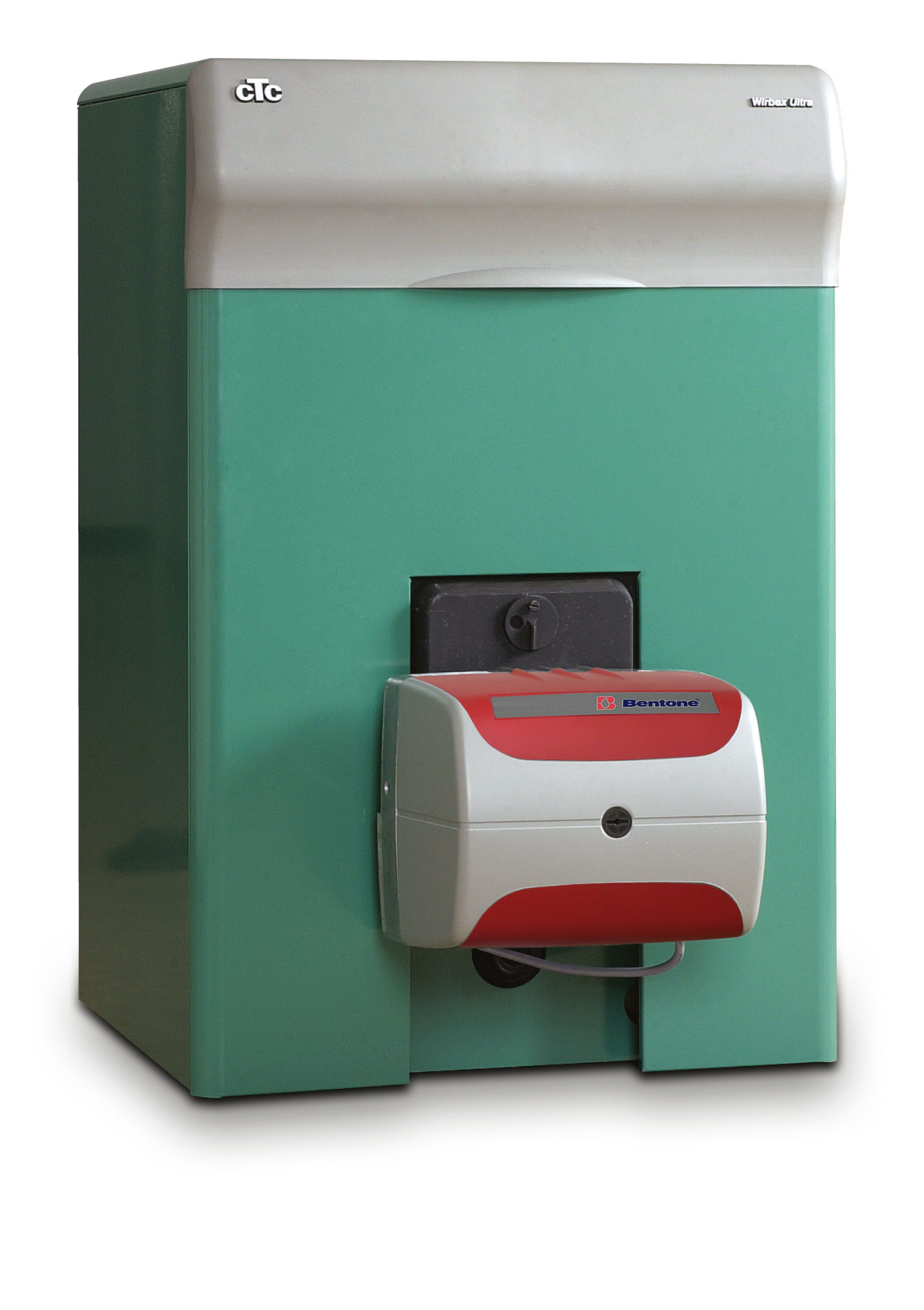 Information
The 3-way construction which minimize the emissions, hazardous to the environment, and the special arrangement of the heat transmitting ribs guarantees a high norm efficiency.

Special characteristics are the high average lifetime thanks to the thermochock absorbation ability of the perlitic cast iron and the corrosion resistance of the heat surfaces.

The unaffected elegance of the suitable casing and the nice cover of the instrument panel make the
CTC Wirbex Ultra to a maintained ornament in every boiler room.

*CTC oil and gas boilers, manufactured at Enertech AB production site in Sweden, are not tested and approved according to ecodesign (Directive 2009/125/EC) and can therefore not be marketed and/or installed in EU or EFTA countries.
Advantages
6 sizes, 26 – 83 kW
Boiler body of high quality perlitic cast iron
High efficiency – low temperature boiler range
Modern design
3-way flue gas pathes
Solid thermal insulation
High norm efficiency
Models
| | |
| --- | --- |
| Model | Art. No. |
| CTC Wirbex Ultra 30 | 580395004 |
| CTC Wirbex Ultra 40 | 580395005 |
| CTC Wirbex Ultra 50 | 580395006 |
| CTC Wirbex Ultra 60 | 580395007 |
| CTC Wirbex Ultra 70 | 580395008 |
| CTC Wirbex Ultra 80 | 580395009 |
Download material
Leaflet CTC Wirbex Ultra