CTC 380 S
The new CTC 380 S is a thoughtful, up-to-date solution for progressive heating.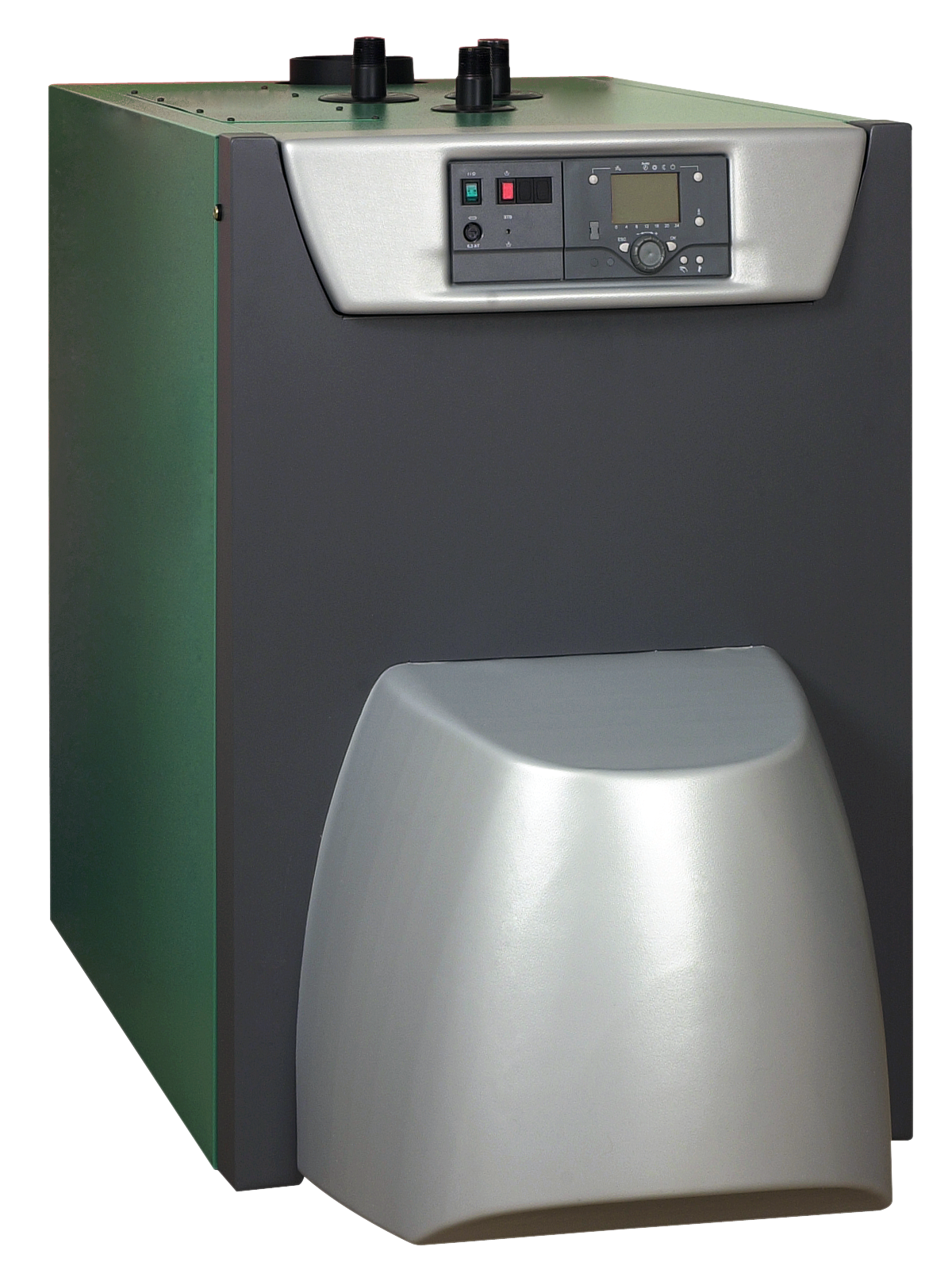 Information
The reliable but nevertheless futuristic technology of this boiler really corresponds to the present market demands.
All sizes in the serie of CTC 380 S are available as Compact-Unit, i.e. with adapted oil Unit- burner and adapted, extensional Comfort-control.
Classical familiar characteristics such as water- and flue gas connections both on the top and rear side of the boiler goes without saying.
The well-known turbulator concept as well as the large water content are maintained in a refined way.
Under the beatifully shaped casing hides a emission-minimizing and energyoptimizing piece of power.
The skin-tight heat insulation, the genuine 3-stroke flue gas system and the efficient DUO-Temperature System are some points which guarantees that.

*CTC oil and gas boilers, manufactured at Enertech AB production site in Sweden, are not tested and approved according to ecodesign (Directive 2009/125/EC) and can therefore not be marketed and/or installed in EU or EFTA countries.
Advantages
3-stroke flue gas system for firing with a minimum of emissions and energy losses
Water- and flue gas connections on the top as well as the rear side of the boiler
Efficient DUO-Temperature System for long-life operation
Well-tried carefully prepared turbulator concept to obtain high energy utilization and optimal operation conditions
Very maintenance-friendly – space-generous burner door and easily accessible combustion surfaces
Models
| | |
| --- | --- |
| Model | Art. No. |
| CTC 380 - S/18 Ecoswiss | 581180001 |
| CTC 380 - S/22 Ecoswiss | 581180002 |
| CTC 380 - S/27 Ecoswiss | 581180003 |
| CTC 380 - S/33 Ecoswiss | 581180004 |
| CTC 380 - S/40 Ecoswiss | 581180005 |
| CTC 380 - S/50 | 581180016 |
| CTC 380 - S/50 Ecoswiss | 581180006 |
| CTC 380 - S/63 | 581180017 |
| CTC 380 - S/63 Ecoswiss | 581180007 |