CTC 380 IC
The CTC 380 IC is a high-tech development of the renowned 380 series. This heating boiler has a built-in oil burner and a logical, easy to use comfort panel.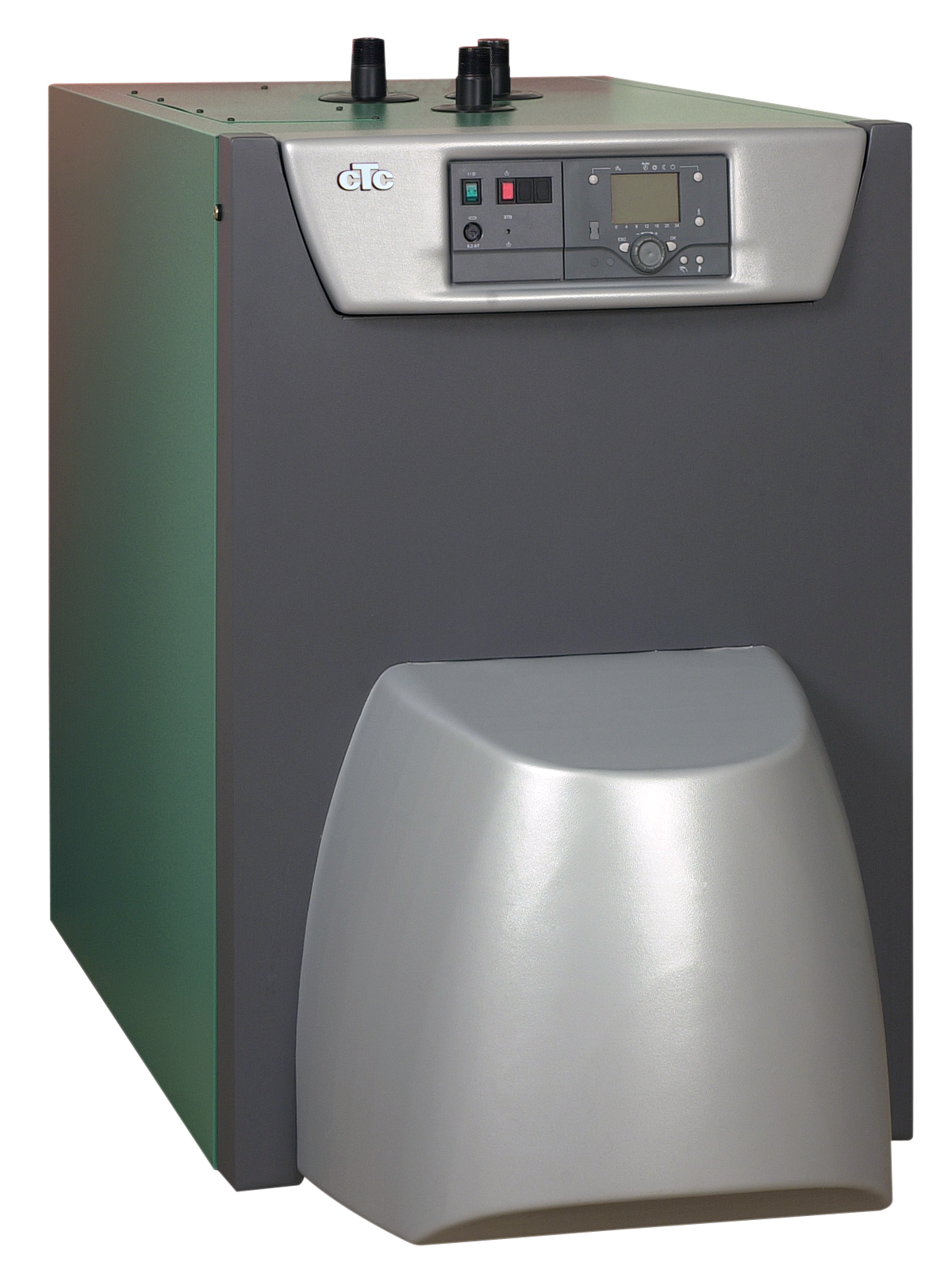 Information
The CTC 380 IC comes with condensation technology developed especially for CTC. The condensation system enhances efficiency to its maximum extent while reducing energy losses. The DUOPLUS-Temperature system protects the heating boiler, guaranteeing a long service life.
Thanks to its renowned turbulator technology and the 3-stroke flue gas system, this boiler is reliable, safe and efficient. The condensation system essentially means that all energy is utilised, and the extremely low temperature of the flue gases makes it possible to use cost-effective ducting in the flue lines.

*CTC oil and gas boilers, manufactured at Enertech AB production site in Sweden, are not tested and approved according to ecodesign (Directive 2009/125/EC) and can therefore not be marketed and/or installed in EU or EFTA countries.
Advantages
Spiro-Condens System
Compact design
Very efficient 3-stroke flue gas system
DUOPLUS-Temperature system
Turbulator concept
Very low emissions
Flue gases at extremely low temperatures
Models
| | |
| --- | --- |
| Model | Art. No. |
| CTC 380 IC - 17 M BF1 | 582360011 |
| CTC 380 IC - 17 Swiss | 582360001 |
| CTC 380 IC - 19 M BF1 | 582360012 |
| CTC 380 IC - 19 Swiss | 582360002 |
| CTC 380 IC - 24 M BF1 | 582360013 |
| CTC 380 IC - 24 Swiss | 582360003 |
| CTC 380 IC - 29 M BF1 | 582360014 |
| CTC 380 IC - 29 Swiss | 582360004 |
| CTC 380 IC - 35 M BF1 | 582360015 |
| CTC 380 IC - 35 Swiss | 582360005 |
| CTC 380 IC - 43 M BF1 | 582360016 |
| CTC 380 IC - 43 Swiss | 582360006 |